Flash
Adobe Flash Media Player is currently required to broadcast streams and watch streams on the desktop site of MyFreeCams.com.
Flash is being gradually phased out and we will be switching to newer forms of encoding and streaming.
We will post updates here that are important during the transition.
Chrome Web Browser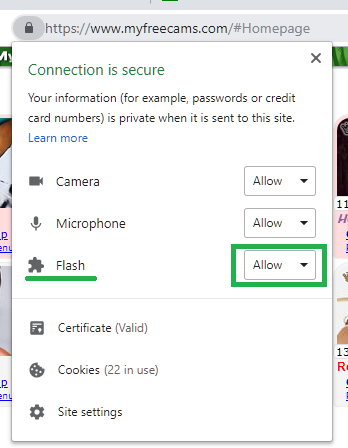 Google's Chrome Web Browser is aggressively phasing out the use of Flash. The information below will outline how you can set up Chrome to allow Flash to run properly.
Enabling Flash
Recently, Google updated the stable version of Chrome to v71. From this version on, sites using Flash will need to be set to Allow each time the browser is restarted. The previous workaround, disabling the Enable Ephemeral Flash Permission flag, is no longer available.
Go to www.myfreecams.com
Click the padlock that is on the left side of the site URL in the address bar.
To the right of Flash, click the dropdown box and choose the Allow option.
Reload the page and verify the Flash drop-down shows Allow.
Chrome Extension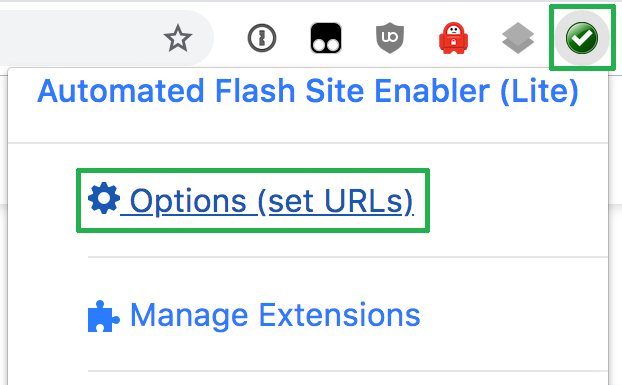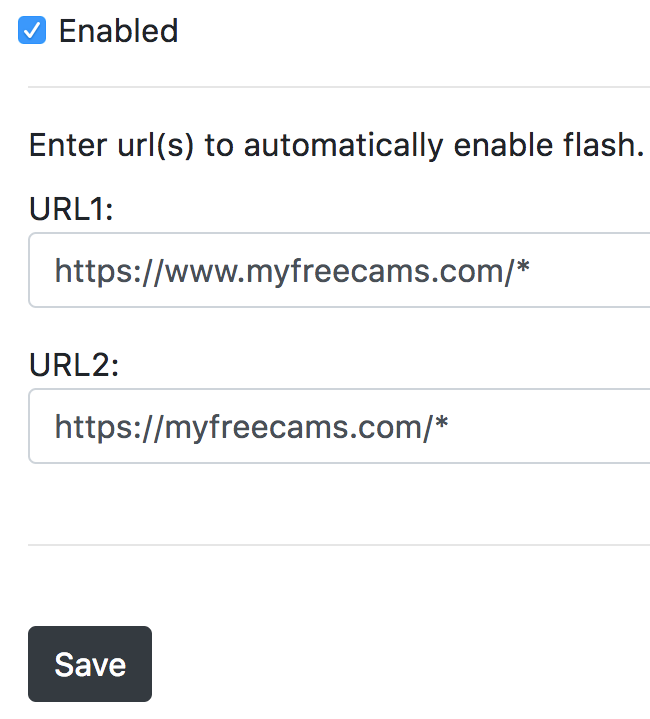 The third-party Chrome Extension, Automated Flash Site Enabler can be used to automatically allow Flash to run on MyFreeCams.
Go to https://chrome.google.com/webstore/detail/automated-flash-site-enab/ioiijepglemgcpdkjjefkchhdcofebpl
Click the blue Add to Chrome button to install the extension.
Click the extension's icon in Chrome's toolbar and select Options (set URLs)
Enter the following in the URL1 box and click Save:

https://www.myfreecams.com/*

Restart Chrome.
Note: clicking the padlock (left side of the address bar) to view site settings may incorrectly state that Flash is not enabled: it may show Ask(default).
To verify that Flash is enabled on MyFreeCams:

Open a chat room.
After the video loads, right click inside the video.
If Flash is enabled, you will see About Adobe Flash Player.
If Flash is not enabled, you will see Loop and Show Controls.
Additional Tips
Google Support - Use or fix Flash audio & video: https://support.google.com/chrome/answer/6258784?hl=en